A traditional Ethiopian berbere spice blend with coriander, cumin, fenugreek and more. It's super flavourful, easy to make, and can be used for meats, stews, shakshuka or even pasta.
This was my first time making berbere or indeed even tasting it. I made it because I made Ethiopian lasagna and it wasn't too much more trouble to make the berbere spice blend too.
This recipe makes about 50 grams of spice blend - enough to fill a small spice jar. Since the Ethiopian lasagna only called for 2 teaspoons of the mix, I put the rest in an empty spice jar and look forward to cooking with it more.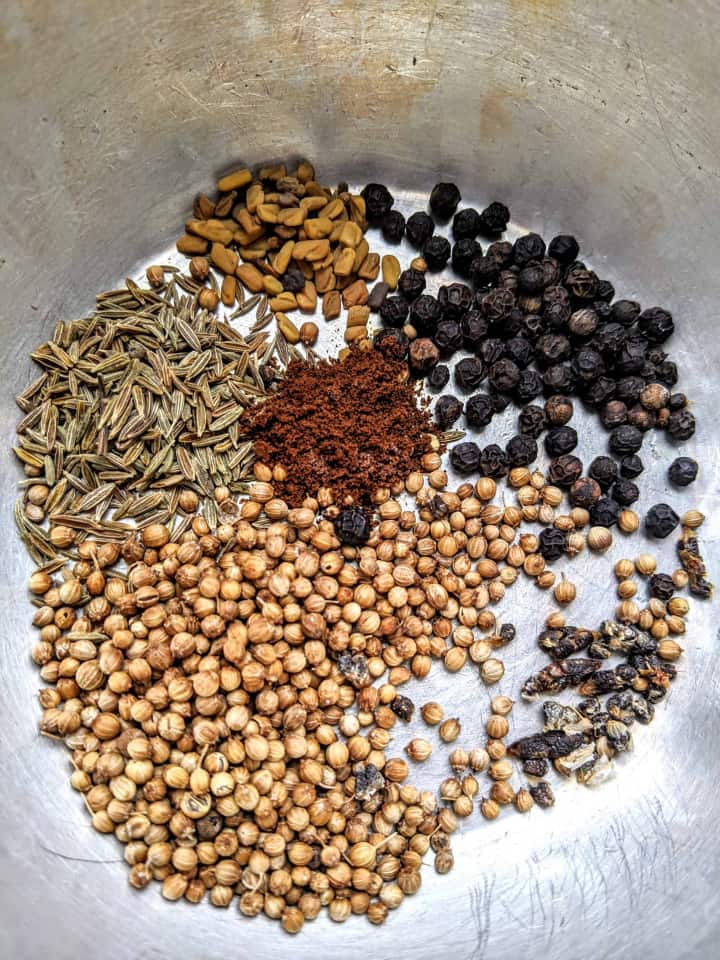 This homemade Ethiopian berbere spice blend only takes about 10 minutes to make and will last many months. It's also more cost effective than buying a premade spice blend. The recipe is adapted from the very good recipe for berbere spice blend by the Daring Gourmet. The only changes I made were omitting the allspice and using a marble mortar and pestle instead of an electric spice grinder.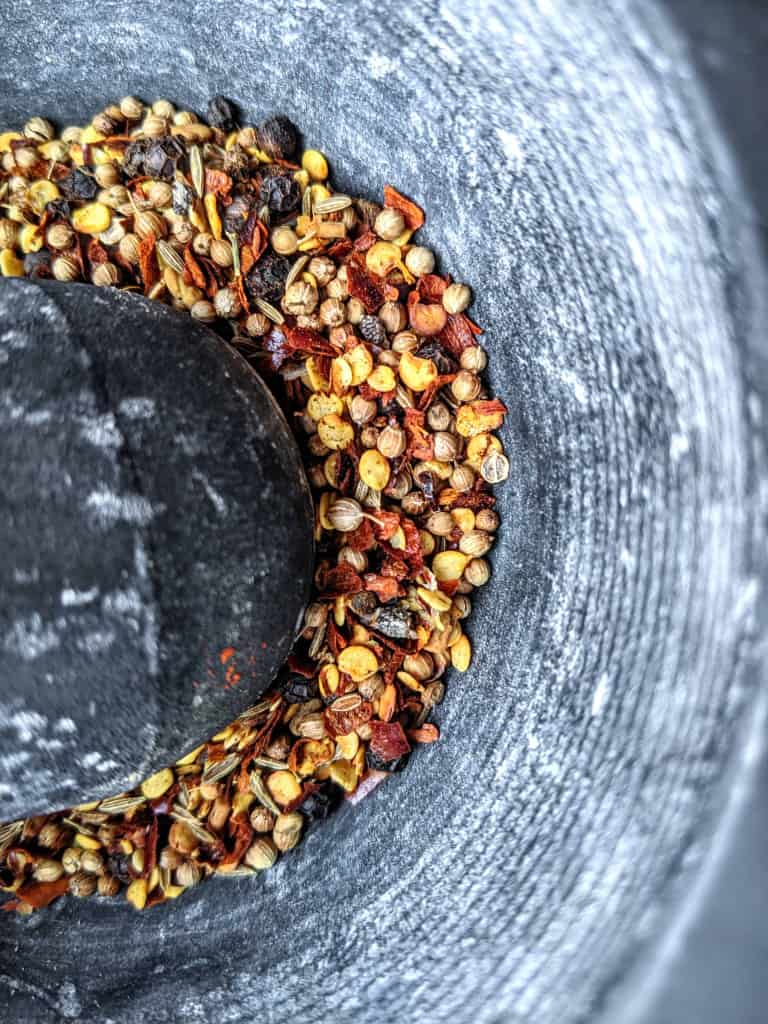 After gathering the whole spices I toasted them for a few minutes in a hot, dry skillet. Once they were aromatic I removed them to a mortar and pestle and ground them up finely. It only took 2 or 3 minutes until it was very smooth.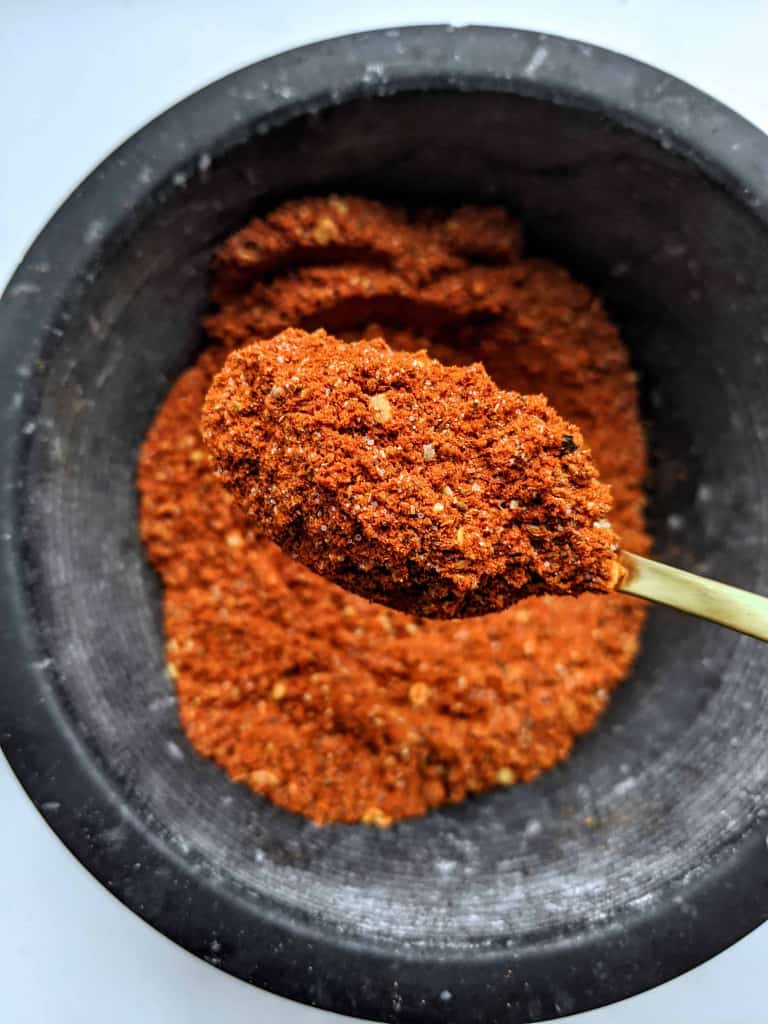 Once the spices were ground I simply put them in an empty spice jar I saved and that was it. I used some of the spice blend for Ethiopian lasagna and look forward to finding other uses for it.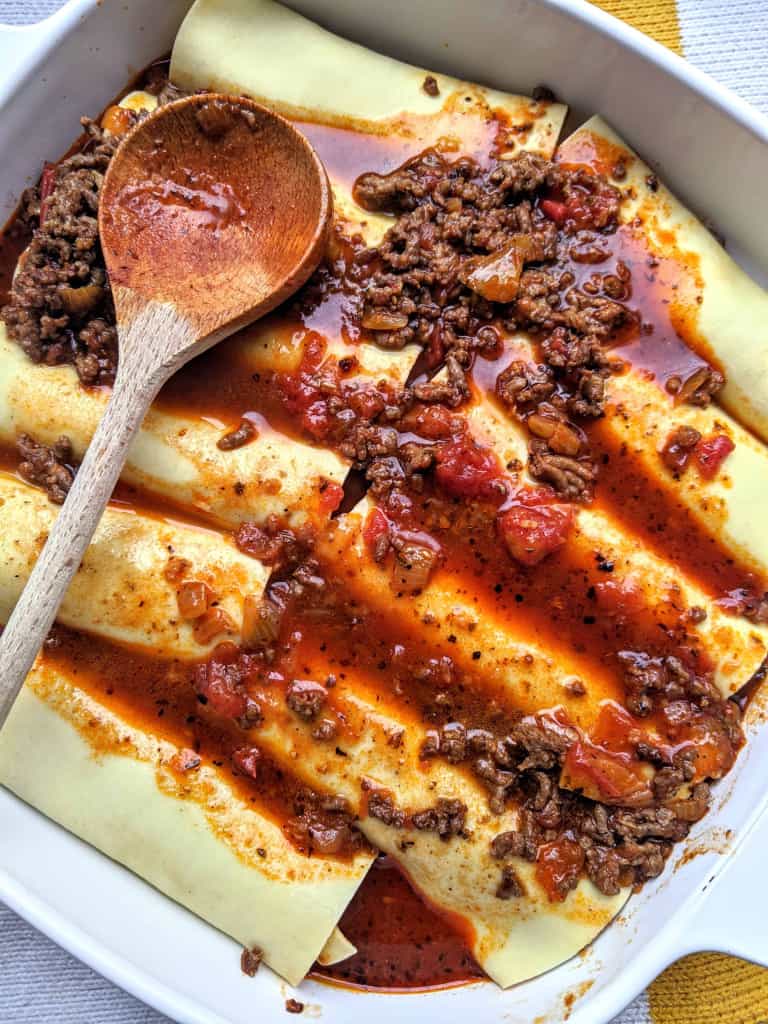 Recipe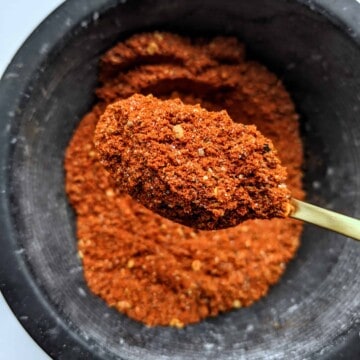 Homemade Ethiopian Berbere Spice Blend
This traditional Ethiopian berbere spice blend is easy to make and can be stored in a sealed container just like you would a curry powder. Use it for meats, stews, shakshuka and pasta.
Print
Pin
Rate
Ingredients
2

teaspoons

coriander seeds

1

teaspoon

cumin seeds

½

teaspoon

fenugreek seeds

1

teaspoon

black peppercorns

4

pods

cardamom

2

tablespoons

dried chili flakes

¼

teaspoon

ground cloves

3

tablespoons

ground sweet paprika

1

teaspoon

salt

¼

teaspoon

freshly grated nutmeg

½

teaspoon

ground ginger

¼

teaspoon

ground cinnamon

1

teaspoon

turmeric powder
Instructions
Combine the whole spices (coriander seeds, cumin seeds, fenugreek seeds, black peppercorns, cardamom pods, and chilli flakes) and toast them lightly in a pan for 3-4 minutes to release the aromas.

Put the whole spices in a spice grinder or mortar and pestle and grind them until smooth.

Mix the ground whole spices with the ground cloves, sweet paprika, salt, nutmeg, ground ginger, and cinnamon.

Store in a sealed container and use as you would a curry powder.
Nutrition
Calories:
17
kcal
|
Carbohydrates:
3
g
|
Protein:
1
g
|
Fat:
1
g
|
Saturated Fat:
0.1
g
|
Polyunsaturated Fat:
0.3
g
|
Monounsaturated Fat:
0.2
g
|
Sodium:
261
mg
|
Potassium:
107
mg
|
Fiber:
2
g
|
Sugar:
0.4
g
|
Vitamin A:
1514
IU
|
Vitamin C:
0.3
mg
|
Calcium:
20
mg
|
Iron:
1
mg